Ammunition
~

A

DVANCED

R

OTATION E

X

TREME (

ARX

) AMMUNITION ~
The ARX® is a revolutionary bullet in every sense of the word. From the way it's manufactured, to its shape, to the way it transfers energy to the target. The non-expanding ARX is injection-molded from a specially blended polymer-copper matrix that is designed to be tough enough for an all-purpose defense round.

Upon entering soft tissue, the specially designed grooves in the nose harness the soft tissue and constrict, pressurize and eject it at 1.5 to 2 times the directional speed of the bullet. This is the well-known Venturi Effect. As the bullet penetrates, it tumbles in a controlled, predictable fashion that delivers consistent terminal performance that equals or exceeds conventional hollow-point designs without over penetrating.
Inceptor® ARX Preferred Defense rounds are designed to function in all weapons, including large-frame handguns, carbines and automatic weapons. Due to the lightweight ARX bullet, it has a low-recoil signature for increased follow-up accuracy in critical defense situations.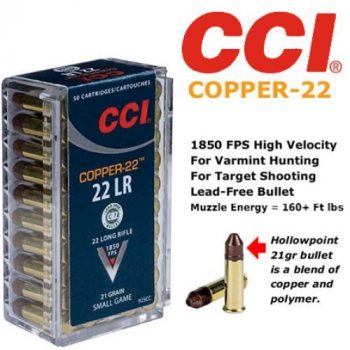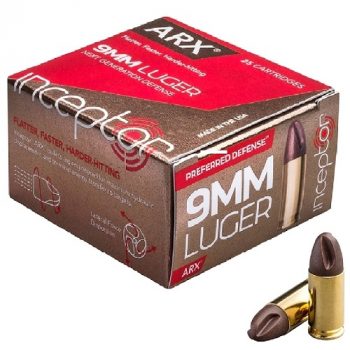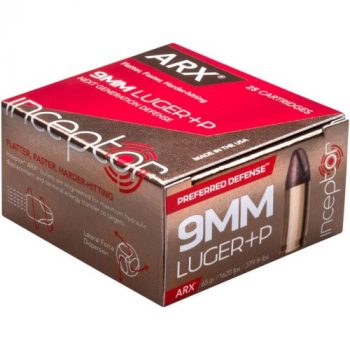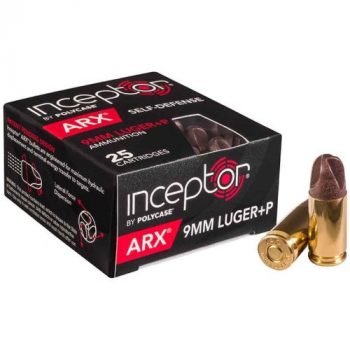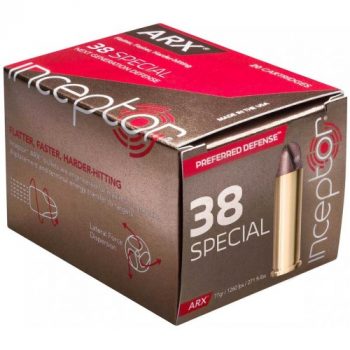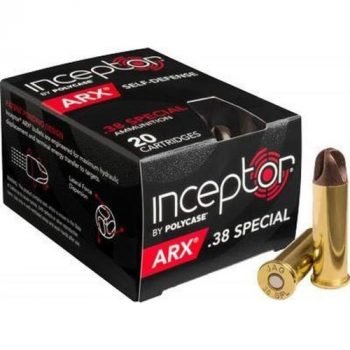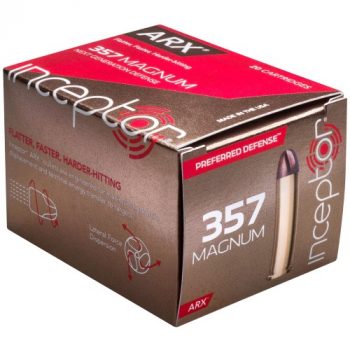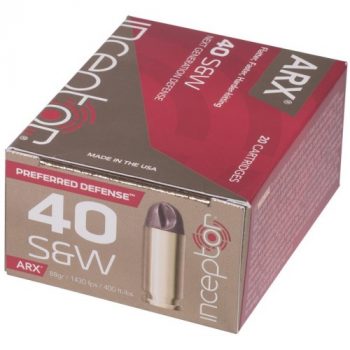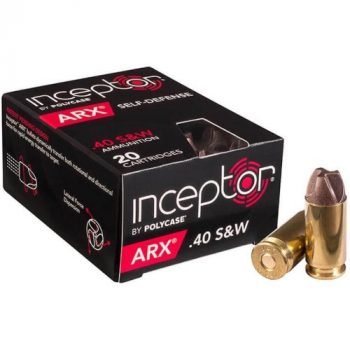 ~ Hunting Line
The Inceptor® Preferred Hunting line features our patented ARX® bullet, a non-expanding projectile that is lighter, faster and has low recoil while retaining a flat trajectory. Its fluted design ensures exceptional reliability and terminal performance.
The ARX is a universal hunting projectile. The projectile is injection-molded from a specially blended polymer-copper matrix that is designed to be tough enough to penetrate soft tissue. And when it encounters tougher barriers, it breaks apart to reduce the risk of over-penetration.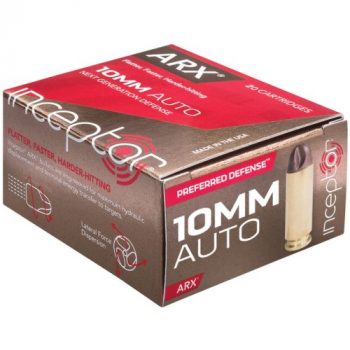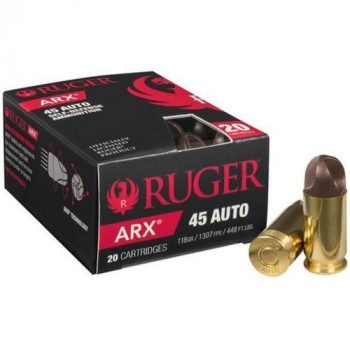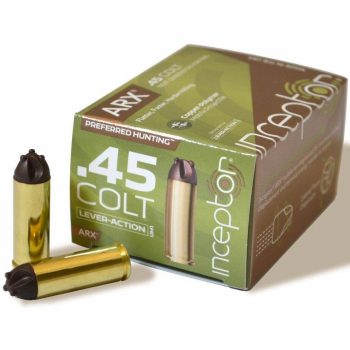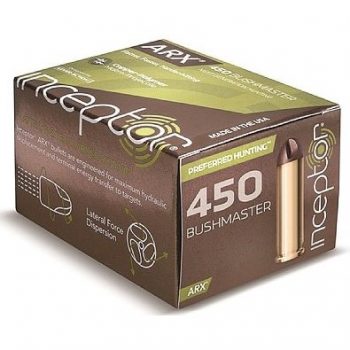 ~ Sport Utility Line
Our Sport Utility Ammo line features Inceptor®'s patented Round Nose Precision (RNP™) and Short-Range Rifle (SRR™) bullet technology, with a solid- core, injection-molded, polymer-copper projectile that rivals any competition-level target shooting bullet. Loaded in traditional high-quality brass, this range-compliant ammo delivers unmatched frangibility for a safer and more realistic shooting experience. RNP and SRR projectiles feature SteelSafe™ construction for use on hardened steel and allow safe range distances measured in feet, not yards, for the safest and most realistic close-quarter training experience. SRR and RNP options perform very well in the semi-automatic and automatic handgun and rifle platforms and open up options not available with traditional ammunition. They are non-sparking, low-ricochet and clean shooting, providing an unparalleled training experience.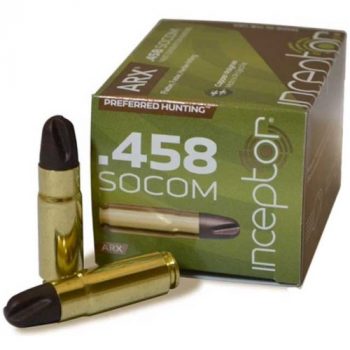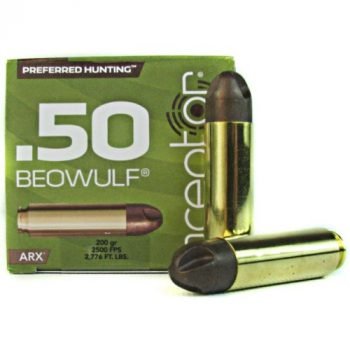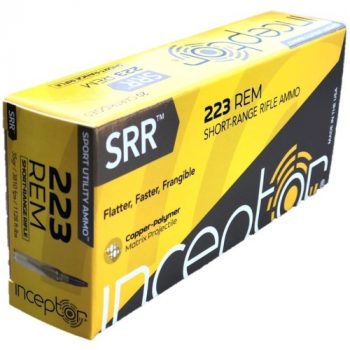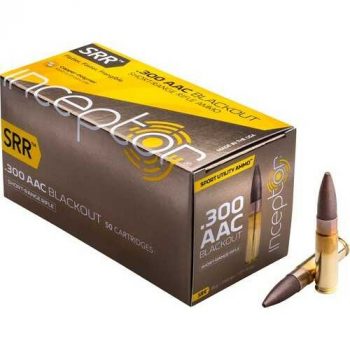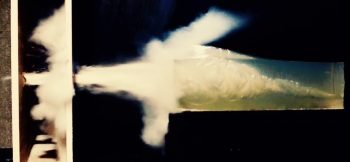 ARX - 45 ACP Through Drywall